Keep Your Soup Fly Free With Natural Food Friendly Repellent Sprays
When it comes to fly and insect control in hospitality, The Fly Lady has the answer to easy, cost-effective compliance with Australian and New Zealand Food Safety Standards and local council health requirements. Get in touch today to discuss your food-friendly fly spray needs.
Nature's Fly Control: Natural Pyrethrin Insect Repellent Spray
Regain control with natural pyrethrin, a fast-acting insect repellent spray providing effective and discreet protection from flies, vinegar flies, pantry moths, mosquitoes and midges.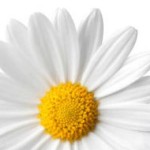 It is ideal for use in cafes, restaurants, fishmongers, butchers, bakeries, juice bars, delicatessens and eliminates insects in bars and wet and dry store areas.
A very low dose of pyrethrum will repel insects. The smallest amount of pyrethrum (ppm) will encourage the insect to flee. Observations in food establishments demonstrate that flies are not immediately killed are found more often on window sills or near doorways. Insects are driven to leave the area due to the low dosage of pyrethrum dispensed. If caught in the spray area, insects will be knocked down. Natural pyrethrum dispensing units offer the most effective and safest method of removing insects.
The Benefits Of Pyrethrin Insect Spray
Environmentally friendly – photo-biodegradable – no residue build-up
Safe and natural – human and pet friendly
Extremely efficient in low quantities
Cost effective provides 24-hour protection
When correctly installed in your establishment, the Fly Lady insect spray comes with HACCP approval. It is also Approved by the Australian Pesticides and Veterinary Medicines Authority and the Australian Quarantine Inspection Service.
The spray comes in a 300gm/500ml aerosol can to fit the provided automatic dispenser. The aerosols are not suitable for manual dispensing. Please note the can will only fit into an automatic dispenser. One refill provides six weeks of protection – spraying every five minutes, 24 hours a day. Dispensers should not be installed near fish tanks or aquatic environments.
Get Your Natural Fly and Insect Repellent Today
Take the stress and guesswork out of insect and fly management – let the Fly Lady help your establishment stay fly free with our all natural and food friendly pyrethrin repellent spray! To discuss your needs, or to learn more, feel free to reach out to our friendly team at 0439 375 944.