Instructions
The automatic fly spray dispensers are simple to operate.
Click here for the Instructional Brochure for
automatic fly control dispenser.
The Buttons
Automatic dispensers have an on/off switch and a 5 / 7 minute switch.
The 5/7 switch allows you to choose the number of minutes between each spray.
Set at 5 minutes a Fly Lady refill will spray every 5 minutes, 24 hours a day. At this spray rate a refill will last for 6 weeks.
Set at 7 minutes spray intervals a refill will last for 8 weeks.
The small round button is the primer button. When pressed a measure of spray is dispensed. The primer button is helpful when testing a unit. Use it to ensure your batteries are fitted correctly and the unit is functioning properly.
To Open.
To open a dispenser, lay it flat in your hand. Use fingertips to hold back wall plate section of dispenser. Using your thumb, press firmly onto the base of the upper half of dispenser. The pressure will disengage the front half of the unit from the back half.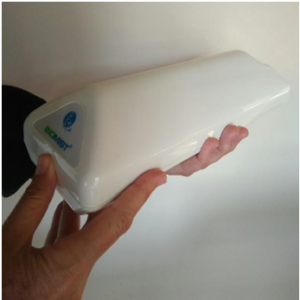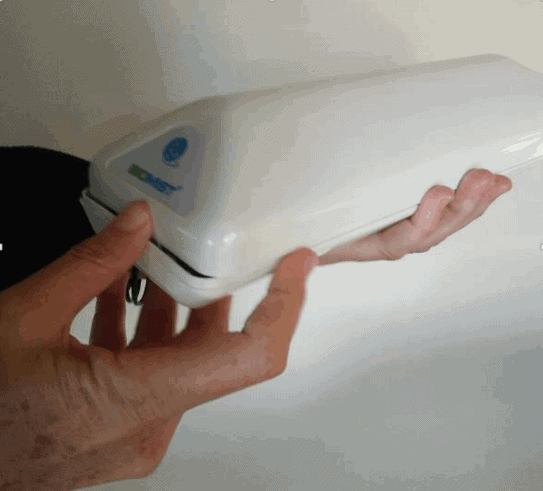 To Close.
Look at the top of each part of the dispenser. Notice the front  has  tongue while the back has the groove. Hold the dispenser up right and place the tongue into the groove.
When putting the dispenser onto a screw above your head, it is easier to place the back plate onto the screw first, then position the front plate.
Install tip. When installing units overhead, ensure you can reach the base of the unit without needing a ladder. It makes refilling units a breeze.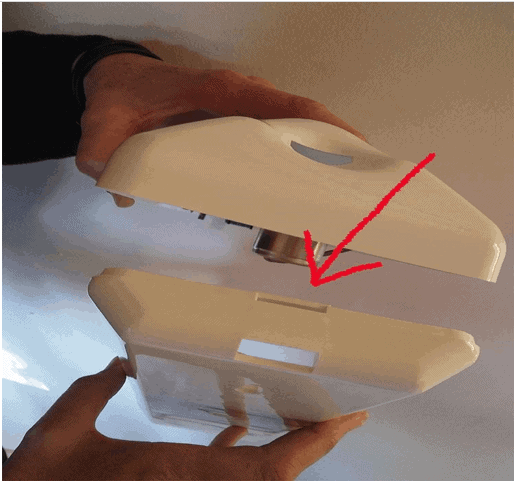 For assistance with your fly control call Pip