Fly control for food spaces.
Suitable for restaurants, cafes, take away shops, butchers, production bakeries, supermarkets, pubs etc
Select starter packs according to the space.
Dispensers wall mount are simple to operate and come with batteries. They spray every 5 minutes, 24 hours a day for 6 weeks.
Fly spray is safe for use around food and people. It's fragrance free. MSDS and HACCP Certificate provided.
The fly trap is for the outdoor bin area.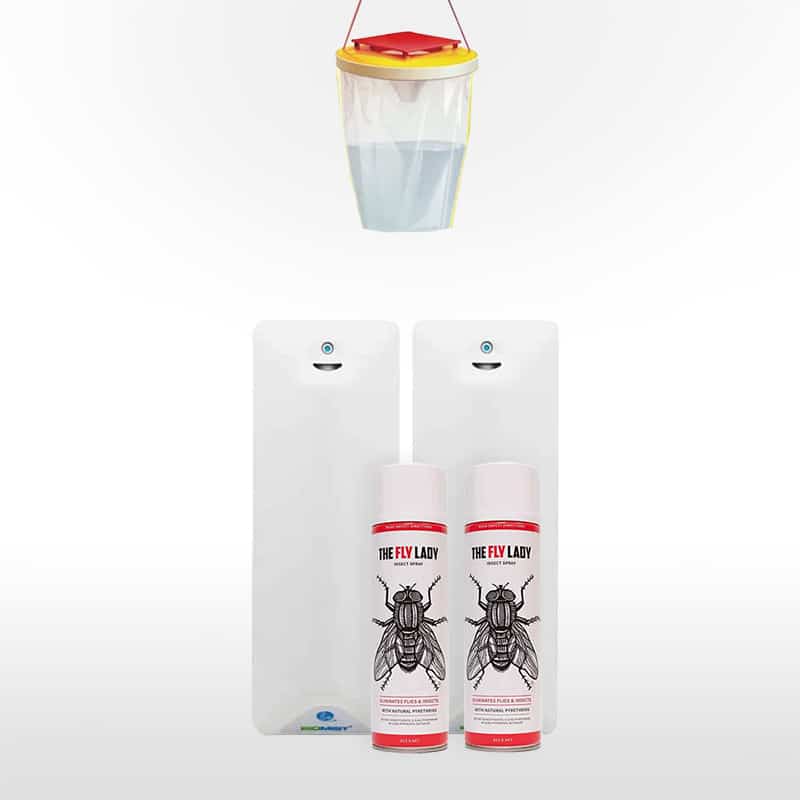 2 x Dispensers
2 x Fly Sprays
1 x Fly Trap*
*for outdoor bin area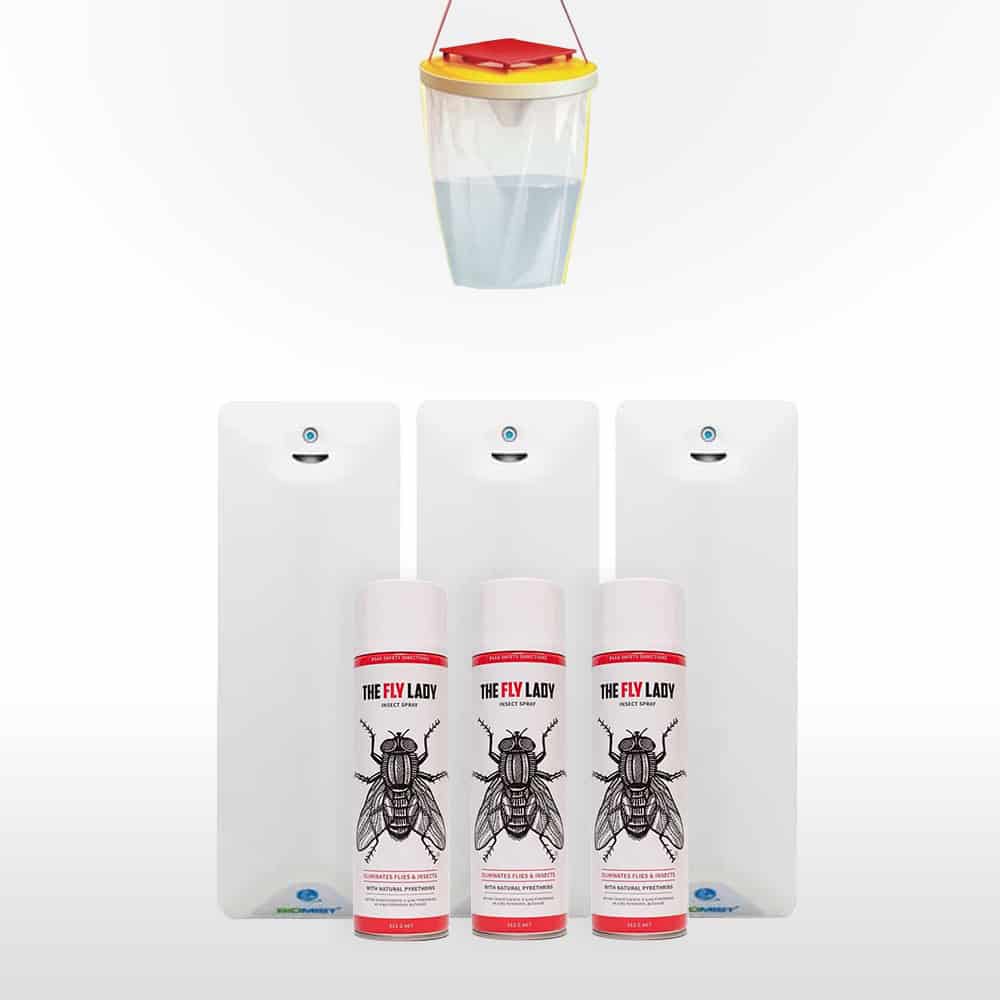 3 x Dispensers
3 x Fly Sprays
1 x Fly Trap*
*for outdoor bin area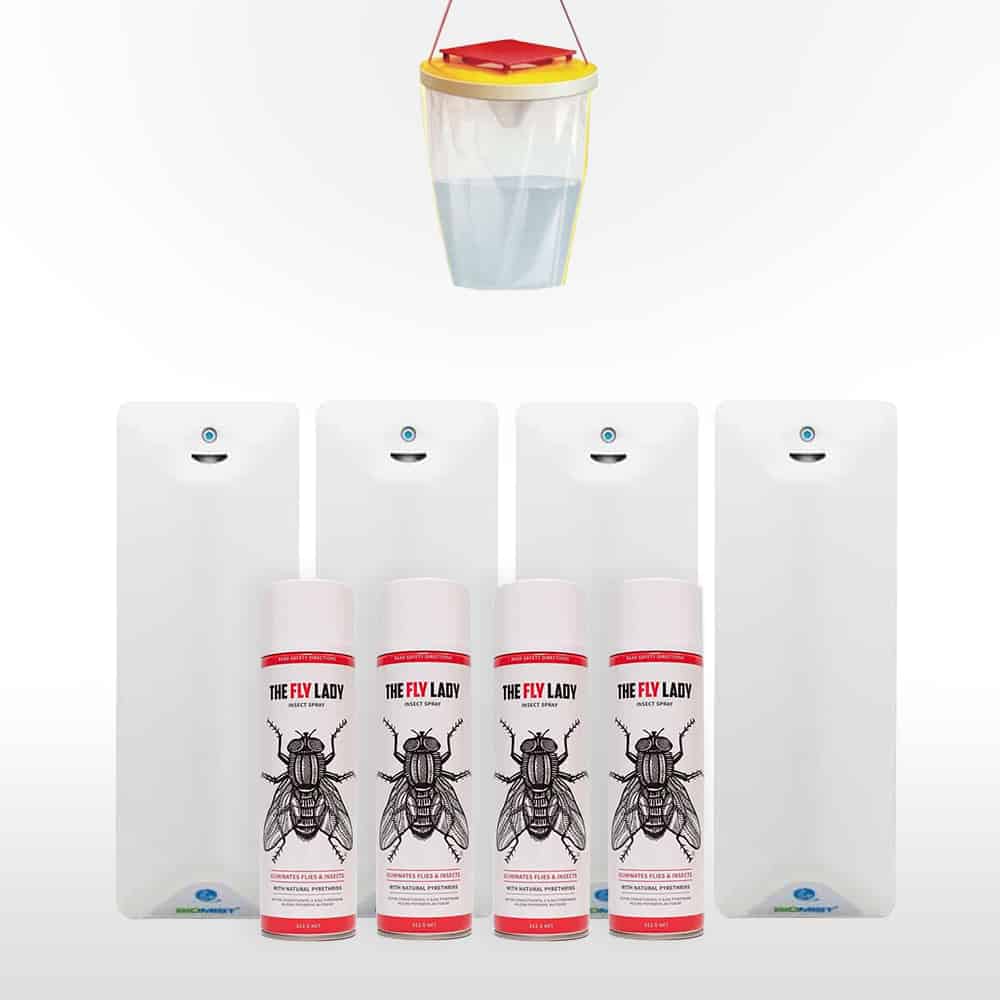 4 x Dispensers
4 x Fly Sprays
1 x Fly Trap*
*for outdoor bin area