Automatic Fly Spray Dispensers For Your Peace Of Mind
Few things turn customers away faster than a food business with a fly problem. It is unpleasant and can quickly spoil an otherwise fabulous dining experience. Flies are generally associated with poor sanitation and second rate food handling practices.  From vinegar flies to blowflies, you'll want to be sure that your restaurant or café is ready to tackle them to keep your customers sitting longer, ordering more, praising you when they leave and returning.
The Fly Lady offers the stress free, effective solution to your insect and fly problems with cutting-edge automated systems. From restaurants to cafes, to homes and more – wherever there's a fly problem, we're at the ready to help!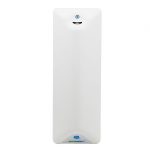 Automatic Fly Spray Dispensers
Insect units combine automatically timed mist release with the insect repelling properties of pyrethrum to provide a safe, effective and environmentally friendly insect control solution.
Food friendly pyrethrin insect control for commercial premises
Suitable for commercial or residential use
Quiet and discreet, customers do not know the dispensers are there
Ideal for eliminating flies and vinegar flies, mozzies and midges
Create a no-bug zone with doors and windows open
HACCP approved and environmentally friendly
Human, food and pet friendly
Features
Continuous automatic 24 hour a day operation
Dispenses at five-minute intervals
Cost effective – one refill lasts six weeks
Units can be switched off over winter
Safe, battery operated
Light weight, wall mounted
Versatile – dispenses insect or air freshener aerosols
Cutting Edge Pest Control Systems
The automated aerosol dispenser uses the latest in solenoid valve technology to release an ultra-fine micro mist at five-minute intervals. As the mist is much finer than traditional sprays it stays airborne longer and is more effective than a domestic aerosol can. The same amount of pyrethrum released from a standard aerosol can in five seconds of hand-spraying is more pyrethrum than an automatic dispenser uses in 24 hours.
The dispenser suits any environment including cafes, butchers, retail outlets, offices, schools, warehouses, stables, garbage rooms, hallways, storerooms, hotels, homes and many more. The unobtrusive design allows the units to blend into the background.